Go Beyond
Elevating a Devon-based charity doing incredibly important work through a highly-optimised online presence.
SEO
36.51%
Overall Website Traffic increased

The
Challenge
The team here at Peaky Digital reached out to the Cornish Charity Go Beyond after they voted them as their Charity of the Year for 2022. With Peaky now on their side, Go Beyond was looking for an agency to help them drive awareness to their charity through an effective and all-encompassing marketing strategy. Of course, the Peaky team couldn't wait to get started helping such a deserving cause. 
What is Peaky's Charity of the Year?
Every year the Peaky team puts forward a local charity that they feel strongly about and believe could benefit from some digital marketing. Once they have decided, we get in touch with the charity and offer our services, free of charge, for a whole year. Whether they need help raising funding with a PPC campaign or they want to improve their visibility with the help of our industry expert's knowledge of SEO, we make it happen for them.
Share Case Study
Services Provided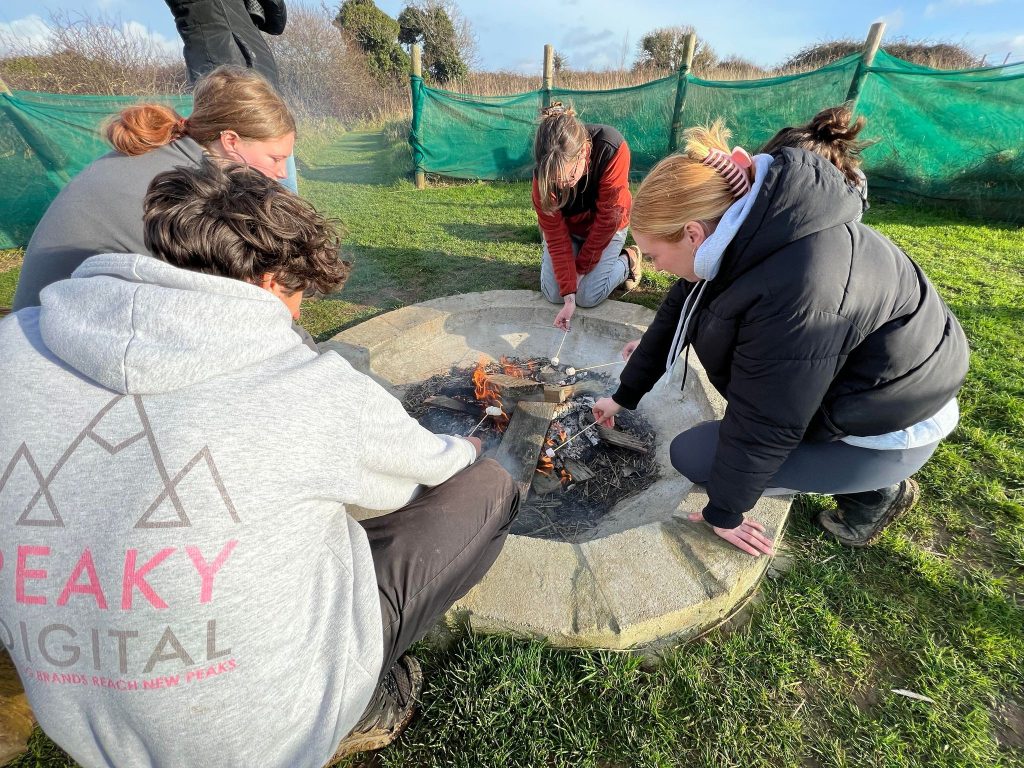 Our
Strategy
With very little work done previously on their online presence, Go Beyond were keen to get started with the Peaky Team to get their charity work in front of all the right people.
Our team took control of their organic social media platforms and conducted a quick audit. From here we were able to pull together a strategy that would maximise their reach and highlight the great work they've been doing. We built an organic social media deck that would cover all the core bases that make Go Beyond what they are. From captions to graphics, our social team took to it like a duck to water. 
We paired this with a strong SEO campaign that looked to target both prospective volunteers as well as donors. Through effective keyword research and multiple audits of their website, we crafted a supercharged strategy that would tick all the boxes for them. This strategy involved a variety of technical fixes as well as content creation in order to boost their rankings in the search results.
How We Utilised PPC for Go Beyond
Our dedicated Google Ads experts set up Go Beyond's account and took advantage of the Google Ad Grants Program. For those that aren't aware, the Google Ad Grants Program gives charities & non-profits the chance to advertise on Google Ads for free, with up to $1000 dollars of free advertising spend per month.
Peaky helped apply, set up, launch and manage an ongoing Google Ads grant campaign for Go Beyond. It all started with keyword research, where we focused on the offering of Children's Charities, Cornwall Charities, and Respite Breaks for Children.
The Added Benefits
Go Beyond was kind enough to invite members of the team to go and visit them in Devon and take in all they offer to the children they help. They had the volunteer team digging allotment patches as well as donning the paint brushes as they brought the exterior of their buildings to life. After all this hard work the team were engaged in some team-building activities that are put on for the children who visit them. This first-hand experience really helped Peaky appreciate the great work that Go Beyond does. 

"I've loved working with Peaky and have so appreciated everything you've done for us."
The
Results
Our partnership with Go Beyond was not only an incredibly rewarding experience for our team, but it also benefitted the Devon-based charity no end. Take a look at the results for yourself.
36.51%
Overall Website Traffic increased
16.02%
New Users generated through Organic Search increased
Ready to unleash your brand's capabilities in 2023?
Brand awareness, business growth or a bigger and better ROI, our team of digital specialists are here to help you get the most from your brand. Let's start a new partnership today.
Nurturing an engaged audience and promoting key inventory sales to drive revenue online.
Automation Revenue
409%
Increase In YOY Transactions
Assisting Trent College in boosting both awareness and enquiries through PPC
PPC
91.16%
Reduction in cost per conversion