A Digital Marketing Round-Up for South West Businesses
Get on the Cutting Edge of All Things Digital
Hosted by Peaky Digital, s'Peaky is designed to allow local businesses to hear about the latest marketing trends directly from the experts. 
By bringing together speakers from a range of digital disciplines, local businesses can hear from industry experts about the latest trends and actions they should be implementing in their marketing strategies.
Book your tickets to s'Peaky – Spring 2022
Meet the speakers
Have a look at the speakers confirmed for s'Peaky for Spring 2022: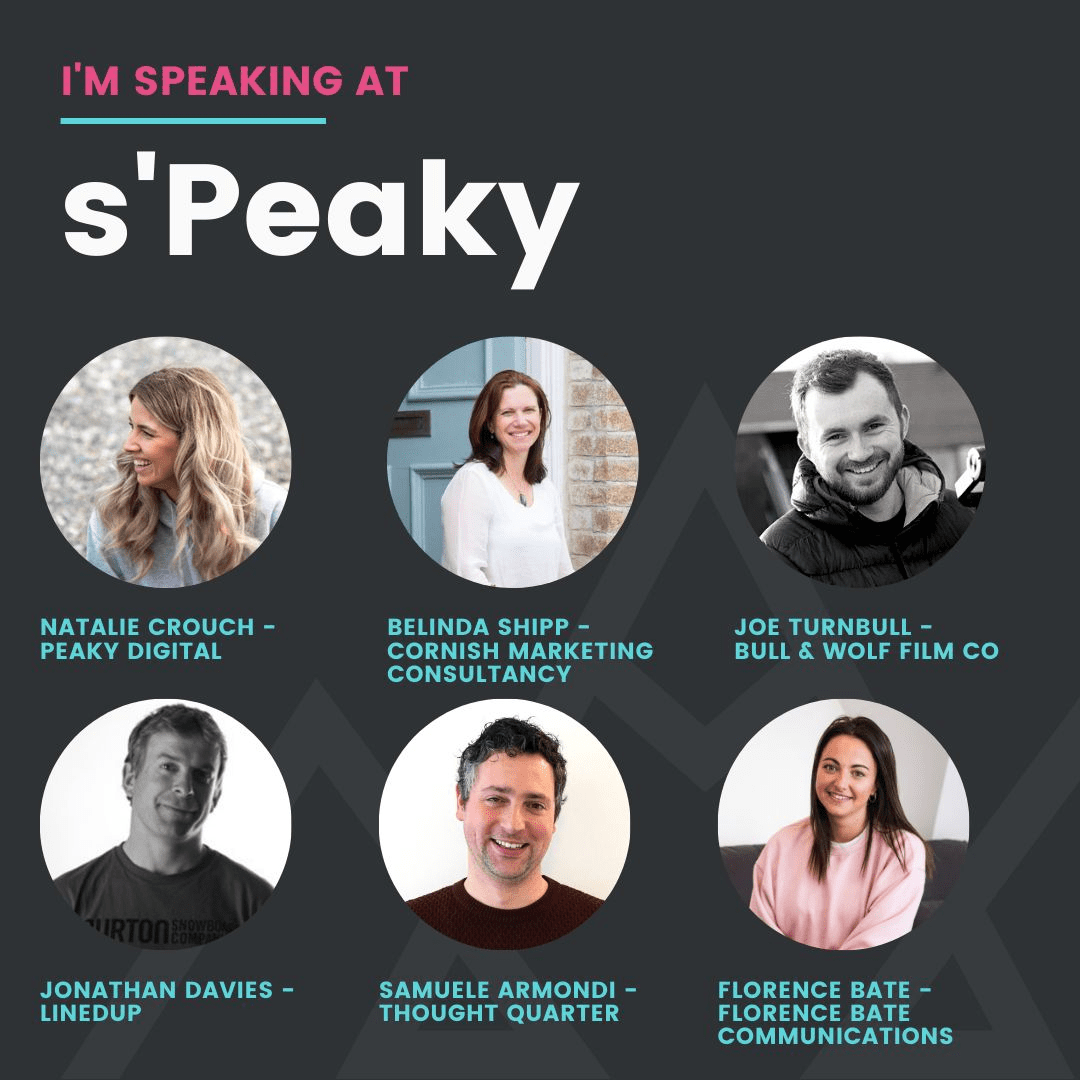 What to Expect
With bite-size talks on a range of exciting areas, from PPC to SEO and video to email marketing, s'Peaky aims to give businesses the tools they need to take their marketing skills to the next level and find out about the latest developments on the industry landscape. It is entirely free to attend, and there is plenty of time to talk to our speakers if you have a question specific to your business as well. 
Key Highlights:
Industry-leading guest speakers
Free consultation slots with our experts are available
s'Peaky 2021 Recap
The first s'Peaky was hosted in October 2021, featuring guest speakers from video marketing agency Bull & Wolf and digital product studio Hiyield, alongside Peaky's own digital experts.
Sign Up for s'Peaky Spring 2022
Following last year's success, Spring 2022 will see us host another s'Peaky digital round-up – and we're going even bigger and better than before!
Book your tickets to s'Peaky – Spring 2022
Sign up below for the latest news and never miss a s'Peaky update: