Hospitality, Travel & Tourism
Bespoke Marketing Services for the Hospitality, Travel and Tourism Industry.
St Michael's Mount
237%
increase in website traffic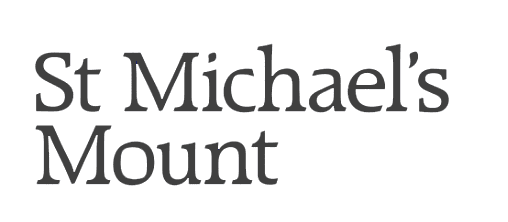 Digital Marketing for the Hospitality, Travel and Tourism Industry
Overview
A strong and well-planned digital marketing strategy can be the difference between maximising your potential traffic and not. In the Hospitality, Travel and Tourism industry, there is nothing more important than getting people through the door, and it all begins online. Whether you need a killer Pay-per-click campaign or a watertight SEO strategy, the Peaky team are experts in getting your business seen. 
Expert Digital Marketing for Hotels
It's no secret that the pandemic had a huge impact on the hospitality industry, which means it is vital that businesses kick into gear with their marketing. With the help of our team of experts, we can help you elevate your business to pre-covid levels and beyond. 
Physical and Website traffic rising in tandem
When your business relies so heavily on seasonality, ensuring your online presence is up to scratch is vital. With a killer SEO or PPC campaign, you can not only drive traffic to your website but people through the door to your business. Essential for the tourism industry. Get in touch today and speak to one of our experts.
We revitalised their SEO campaign.
Overview
237%
Increase in website traffic
Supercharging their brand identity with SEO & PPC campaigns.
Overview
10k+
New Page Views
Our
Strategy
Our approach to the Hospitality, Travel and Tourism Industry
Understanding your Business
Understanding how your business operates, especially at the busiest times, is essential to ensuring online success. Our team will first get to know you and your business, establishing the most popular services and times of the year when you're likely to be busy. This helps us form our strategy to utilise this footfall.
A Strategy Built to Last
All of our strategies are crafted using data as the basis of everything we do. By pairing your business' unique appeal/USP with industry-relevant data, we are able to form a strategy that maximises your potential. We understand that seasonality and trends play a big role in these industries, so we always remain proactive to suit your business needs. 
Transparent and Concise Reporting
At the end of the month, you will receive a report on the month's work and the impact it has had. Whether you've exceeded your target or not, our reports will always come with a plan to make the next month even more effective.
Experience is key within the Hospitality, Travel and Tourism Industry
At the very heart of Cornwall's business sector is the Hospitality, Travel and Tourism industry. A pillar of the local economy and one that requires a perfectly executed marketing strategy to breakthrough into. With years of experience cutting through the noise, our team is more than adept at putting Cornish businesses on the map. 
We don't just stop at Cornwall though. We have experience getting businesses all across the country to increase their website traffic and ultimately resulting in bookings. Check out some of the great businesses we've worked with over the years.
Related Services
Service —
Social Media provides a primary means to connect with those who will share and engage with your content, a way to grow your customer community, both existing and prospective.
Explore Service