SEO Agency in Cornwall
Boost your Cornwall website's visibility with Peaky Digital's SEO service, enabling you to appear for relevant search terms online, in turn driving better engagement and conversion rates.
OVERVIEW
36%
Increase Average Keyword Positions

SEO Agency in Cornwall
Overview
Direct the customers that matter most right to your doorstep with tailored Local SEO. If you're looking for a Cornwall-based online marketing agency that can deliver the SEO results you need, you've come to the right place.
Achieve Standout Local SEO for Your Cornwall Business
Search Engine Optimisation (SEO) is an organic strategy adopted to boost your website visibility so that you start appearing for terms that will drive traffic to your website.
Peaky Digital's SEO experts are constantly monitoring the ever-evolving digital landscape to consistently deliver excellent SEO results to our clients. From our base in Cornwall, we've helped a range of Cornish businesses get ahead of the competition by implementing data-driven SEO strategies that get results.
Cornwall Online Marketing That Puts Clients First
Get in touch to arrange a free consultation to find out how we can help make your business more visible on Google, as well as other major search engines like Bing. Our SEO and digital marketing consultancy provides unique guidance on how to improve your website's performance – and we're not stingy with our knowledge!
Our approach is completely tailored to your business – no one-size-fits-all templates or recycled optimisations. Every aspect of our strategy is built around your business's goals and KPIs to ensure an integration that does your brand justice. If you're looking for a full-service digital marketing approach, be sure to check out our Cornwall Social Media Marketing and PPC services.
Being based in Cornwall is no barrier to online excellence – and we can help you get there!
A successful SEO & PPC Campaign
Overview
36%
Increase in Average Keyword Positions
An SEO campaign to enhance user engagement.
Overview
32%
Increase in organic traffic
Our
Strategy
SEO success doesn't happen overnight, so our sustained approach deftly balances these 3 pillars:
Sitewide technical SEO fixes and improvements
Creating engaging, shareable content for your website
Pursuing enhanced brand visibility through targeted linkbuilding campaigns for Digital PR
Getting Started: Auditing Your SEO Performance
Every SEO campaign begins with a bespoke audit of your organic presence on mobile and desktop. This involves a technical audit, content audit and blog audit (if applicable). We'll also conduct in-depth research on your competitors' organic presence to establish a baseline of performance to aim for.
As part of our boutique approach, the exact form and flow of your SEO strategy are yours to choose based on our initial recommendations (all of which are based on your position as a Cornwall business).
Optimising Your Website's Technical SEO Performance
Once you've signed off on your audits and are happy with your analysis, we start work on optimising your brand's SEO architecture. Here, we work on fixing any technical issues flagged in your audit, as well as offering insight into how the structure of the website can be optimised.
We then work on a content calendar to produce shareable and search-friendly content. Doing so regularly is critical to your digital marketing success, and we can work on creating new website content on an ongoing basis alongside our more technical recommendations.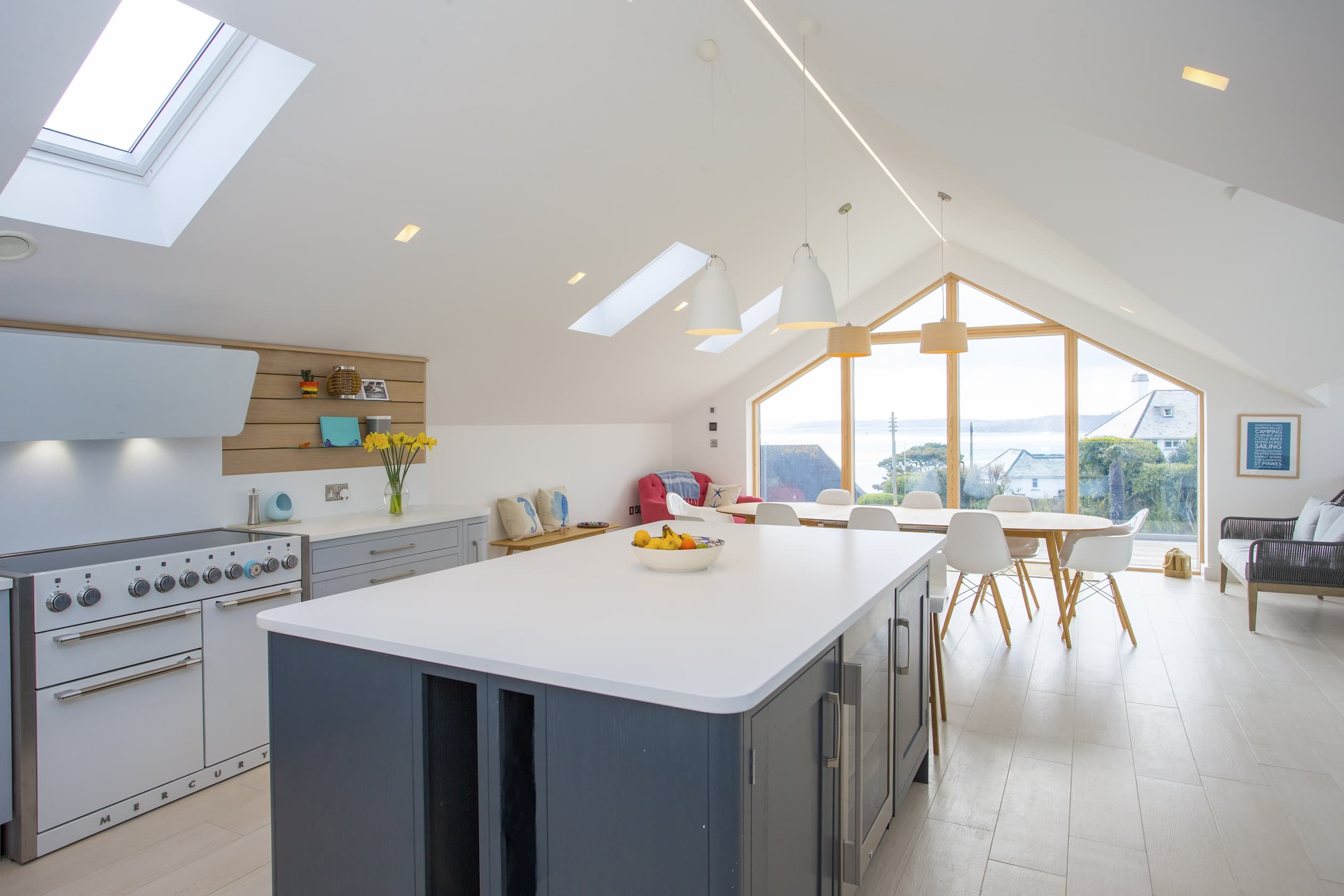 Natalie and the Peaky team are great! Very friendly, knowledgable and responsive. We've been using them on our SEO campaign for 6 months and the results are really positive. Would definitely recommend.
Daisy Sawle Director, Marräum
Get A Free Website Audit
We'll analyse your website and send you a FREE report including 5 actionable tips to help improve your Google rankings.
What
We Offer
People are searching for what you have to sell. The problem is that if they don't find you they can't buy from you… and that's costing you money (and a heap of frustration).
SEO Strategy
We can help you define your Cornwall business's online objectives and develop a strategy to help you appear for the keywords that will meet your KPIs.

Keyword and Marketing Research
This is key to any strategy we create. It's vital that we look at the competitiveness of a term, the volume of searches and seasonality to allow us to identify unique opportunity within your market.
Technical SEO Audit
We can provide you with an audit that outlines any technical issues on your website such as duplicate content, HTML/text ratio, meta descriptions, page titles, etc. It doesn't stop there; we can also implement suggested changes for you.
Link Building
Get your brand seen on a wider scale with our Digital PR service, which focuses on building links from other website's back to yours. Our PR experts can focus on getting your brand ou there by partnering with other relevant brands and websites.
Content Marketing
Creating captivating content is the pillar of healthy SEO performance. This can drive people to your website as well as keep people there once they've arrived.
Related Services
Service —
You developed your website so you could increase your sales, but if it isn't seen, it isn't working hard enough for you. But you shouldn't be frustrated by lacklustre results. Search engine optimisation (SEO) will help you boost your website traffic and your sales.
Explore Service
Service —
Increase your visibility in local search and drive footfall to your business with our effective local SEO campaigns.
Explore Service