PPC Agency in Cornwall
We work with a range of Cornwall PPC clients to deliver excellent paid search campaigns.
OVERVIEW
5.78%
Ecommerce conversion rate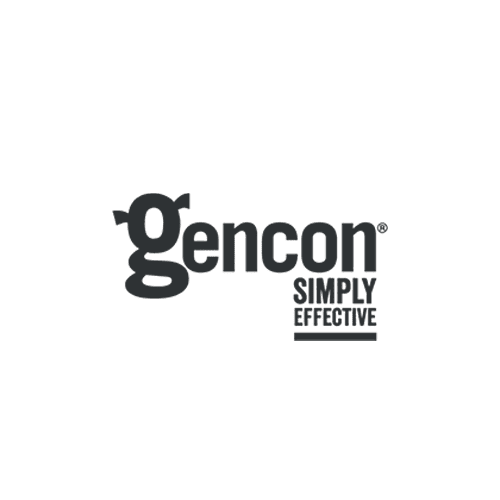 PPC Agency in Cornwall
Overview
Are you a Cornwall business looking for cutting-edge online marketing that stands out from the crowd?
We Are a Pay Per Click Agency in Cornwall
More and more people are using search engines like Google to find the products and services they want to buy. If you're selling products and services online, it's crucial that your website appears as high up the search results as possible, as sometimes you need an extra boost alongside your SEO efforts.
Peaky Digital is a Cornish online marketing agency in a league of our own when it comes to managing and optimising PPC campaigns. Alongside a tailored Cornwall SEO service and social media marketing for our Cornwall clients, we can deliver digital marketing strategies that fully encompass every aspect of our clients' online needs.
Online Marketing for Cornwall Businesses
With the aid of a robust digital marketing strategy, our PPC experts are adept at spotting key opportunities around relevant search terms and getting your business seen on Google through targeted ads. Our full-service digital marketing consultancy puts your business goals front and centre, positioning ourselves as an extension of your own marketing team.
Get in touch to chat with us about your PPC needs. If you're a Cornwall business – or even if you're based further afield – and are looking to boost your online marketing efforts, we'd love to hear from you!
PPC, SEO, Social Media & Email
OVERVIEW
5.78%
Ecommerce conversion rate
Introducing their beers to a mass-market of potential customers using SEO & PPC.
Overview
66%
Growth in YOY sales
Our
Strategy
If you're looking for a Cornwall based PPC marketing company, look no further! Here's a look at what we can do for your business:
Driving the Right Traffic to Your Website
Knowing the key phrases your customers are using through in-depth keyword research can achieve results that put your business right in front of your customers as soon as they look for you (and sometimes even before then). That's why we cover all bases when exploring your industry's digital landscape, delivering reports that contextualise your position and give you a blueprint for PPC success.
An Experienced, Client-First Team
As certified professionals (Google Partner and Bing Accredited) in Search and mobile, we are experts in SEO as well as PPC, from Google search campaigns to remarketing techniques. Our campaigns are driven by a deep knowledge and passion for digital marketing. Meet our team to find out more about what drives.
Proven Return on Investment
We are believers in performance marketing; we work hard to drive high revenue and low cost per acquisition. We work to get your business on the first page of Google in order to increase visitors and, as a consequence, ROI.
Browse our client case studies to see our past successes and get a taste of what you can expect when you work with us.
"Natalie has been an absolute joy to work with. Her professional but friendly approach to the ever evolving world of SEO has been greatly appreciated. Natalie has helped us with our portfolio of businesses, understanding our varying target markets and implementing the necessary SEO to boost our rankings, as well as managing our PPC campaigns. We look forward to continuing to work with Natalie, and would not hesitate to recommend Peaky Digital."

Aletha Mays Marketing Manager, St Aubyn Estates
Get A Free Website Audit
We'll analyse your website and send you a FREE report including 5 actionable tips to help improve your Google rankings.
What
We Offer
People are searching for what you have to sell. The problem is that if they don't find you they can't buy from you… and that's costing you money (and a heap of frustration).
PPC Strategy
Creating a PPC strategy that's right for you is crucial. Understanding your business, industry and competitors is key, as that knowledge can deliver the strongest return on ad spend.

Implementation
We work to deliver the chosen strategy to attract new customers as well as bring old customers back to you online.

Reporting
We produce reports on a monthly basis to provide you with insightful information on your campaigns. We report on the key metrics you're most interested in, allowing you to know exactly how well your campaign is performing MoM & YoY.

Adcopy Writing
We ensure your PPC adverts are focused on the adgroups keywords and to the landing pages on your website, using strong call to actions to drive increased click-through rate. We split test adcopy continuously to be sure we are getting the best possible results, increasing your quality score and, essentially, keeping your cost per click as low as possible.

Remarketing
Less than 95% of your customers will convert the first time they visit your website. They'll also visit 2-4 competitors on average before they make their final conversion decision. We create brand and dynamic remarketing campaigns to bring back those visitors who have left your website, ensuring you edge ahead of the competition.
YouTube Advertising
Youtube is the second biggest search platform in the UK and has a huge advertising platform behind it. If you're wanting to showcase videos to a relevant audience or implement your shopping feed onto Youtube shopping campaigns, Peaky Digital can help you create a Youtube marketing strategy that works.
Shopping Ads
We set up, manage and optimise your shopping campaigns and product listing ads to promote your online shop. Management of your Google feed allows us to ensure the right product shows for the right keywords.
Ad Extensions
Ad extensions have become a crucial part of the PPC landscape. Ad extensions transform your adverts, giving you the opportunity to stand out over your competitors, adding in all your USPs to increase your click-through rate.
Data Analysis
We keep on top of the data for you so you don't have to. We continually check keyword trends in your industry, keeping an eye on your competitors to ensure we are keeping you at peak performance.
Choosing the Correct Channels
Each business will react differently to different channels. We use remarketing to get people back to your website, Gmail Sponsored Promotions to get your brand in front of a particular audience with specific interests, and Google Shopping to boost sales on your online shop.
Keyword Research
We'll ensure you're targeting the most appropriate keywords and not wasting any of your adspend. We look into keyword data and take into consideration areas such as seasonality to ensure we are always upweighting budgets to keywords that work particularly well for that month. We also keep on top of any new search terms to keep you ahead of your competitors.
Conversion Tracking
One of the first things we do when we take on a campaign is to make sure your conversion tracking is set up correctly. This is crucial to any campaign and allows us to optimise campaigns as well as report on ROI every month. We track conversions in many forms, from contact form submission to online transactions.
Related Services
Service —
Improve your return on investment through data-driven, results-focused PPC management.
Explore Service
Service —
Increase your reach on Social Media and run effective paid advertising campaigns that cut through the noise. Be disruptive with our targeted Social Media advertising strategies that will set your brand apart.
Explore Service