SEO Agency Derby
Amidst the crowd of SEO agencies in Derby, we stand out, going above and beyond with technical and content support that drives results online.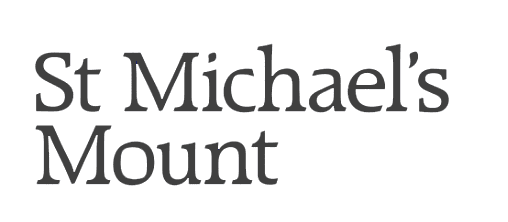 SEO Agency in Derby
Overview
When it comes to SEO, it's always best to seek out the experts. Though it is possible to tackle some aspects of SEO on your own, those without the expert skill and knowledge usually struggle to see worthwhile results. This is why most Derby businesses big and small use an SEO agency to get their website seen on Google.
If you are looking for an SEO agency in Derby, you have come to the right place.
Get Your Website Seen in Derby with Local SEO Expertise
At Peaky Digital, we have a lot of experience with helping businesses and brands reach their full potential online; SEO is a big part of this. Without SEO, your business or brand will struggle to be found online by potential customers. This is why all businesses should include SEO in their digital marketing strategy.
Supercharging their brand identity with SEO & PPC campaigns.
Overview
10k+
New Page Views
Delivering creative email content to increase engagement and sales online.
Overview
303%
Increase in attributed revenue from email
Our
Strategy
There are a number of SEO agencies in Derby, but we like to think of ourselves as going above and beyond what others are able to offer. By specialising in SEO services, we have a great deal of experience and skill in this specific area of digital marketing. Whereas some SEO agencies choose to offer simple services, we ensure that we're able to offer everything you could need. Whether it's an entirely new search engine optimisation strategy or a little bit of guidance, you can count on the Peaky Digital team. This is what makes us different.
A Derby SEO Agency with a Bespoke Approach
We understand that all businesses are different and that is why we approach every SEO service as being unique. After all, what works for one business may not work for another. At Peaky Digital, we take the time to get to know you and your business. Then, we take the time to really find out what will work best for you. With different SEO goals and different target markets, it's important to use the right tools and techniques.
The time and energy we put into our digital marketing services set us apart from other agencies. Though we could dedicate minimal time to each of our clients, this wouldn't achieve the results we're used to achieving. So, we always make sure to spend as much time and energy as possible on each SEO strategy. Your success is our success.
A Blended Digital Marketing Approach
At Peaky Digital, we are able to offer a range of other digital marketing services that will complement your SEO efforts. For example, a blended approach containing PPC, social media and email marketing will serve to strengthen your campaigns across the board.
It is the combination of multiple digital marketing services that achieve the best results, all of which follow the lead of SEO. Without the vital components, a lot of other digital marketing techniques will be hindered.