eCommerce Email Marketing
Tap into a pool of over 4.25 billion email users and grow your subscriber list with Peaky Digital.
EMAIL
49.8%
Increased Open Rate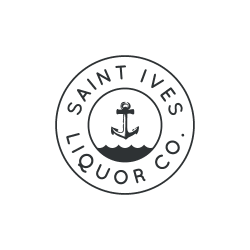 eCommerce Email Marketing
Overview
There are around 4 billion daily email users. This makes email marketing a powerful and under-utilised tool for engaging your customers and helping your business grow. That's where we come in.
Engaging Email Marketing That Gets Customers Excited
As a marketing channel, email is only getting bigger. 59% of marketers say email is their biggest source of ROI, while 77% say email engagement has increased over the last year. At Peaky Digital, we leverage this power to deliver creative campaigns that will direct your users to conversion, powered by automation and personalisation technology.
The result? Captivating customer touchpoints that drive sales and put your brand in the spotlight.
Send Personalised Emails At the Touch of a Button
No other channel can match the personalisation offered by a high-functioning email channel. We use personalisation to nurture your customers through the whole conversion funnel.
With Klaviyo eCommerce Email Marketing, your most essential emails are built from the ground up and entirely automated. So, subscribers get them exactly when they need them, without fail. 
We set up this process for you, ensuring optimal results and monitoring them to ensure consistent improvement.
Related
Case Studies
Don't just take our word for it. See our digital transformations for brands big and small and how we've scaled their email communications:
Email became the second largest revenue-driving channel for St Ives Liquor.
Making a splash and reaching new audiences through SEO, PPC and email marketing.
EMAIL MARKETING
18.35%
email conversion rate
Our
Strategy
Email Automation For Every Touchpoint of Your Customer Journey
Make email simpler.
Improve efficiency, streamline processes and drive revenue when you adopt email marketing automation. Re-engage leads, welcome new eCommerce customers onboard, gather high volumes of reviews and more – all at the press of a button.
Data-Driven Email Strategy & Insights
Achieving your goals has never been easier than with your own personal roadmap to success. Get actionable insights that will superpower your eCommerce email marketing, identify industry trends and carve out a marketing pathway in complete confidence with our strategy and analysis.
This is customer-first marketing at its finest, complemented by a low-cost/high-reward approach.
Plus, with our A/B testing methodology, we'll ensure that your campaign is consistently growing – helping you achieve your next landmark in business success.
Design & Build Creative Marketing Campaigns
Create meaningful brand experiences and stand out from your competitors. From design and template build to graphics and copy, our innovative email marketing campaigns have the power to turn prospects into loyal customers.
Responsive Email Marketing That Fits Your Business
Our email marketing campaigns integrate seamlessly with your CRM, so we can tailor our creative campaigns across multiple e-marketing platforms. Your marketing, as you need it.
Build and nurture a loyal community with powerful email marketing campaigns
Don't miss out on the opportunity to leverage one of the most successful marketing channels available. Get the conversation started today.
What
We Offer
People are searching for what you have to sell. The problem is that if they don't find you they can't buy from you… and that's costing you money (and a heap of frustration).
Email Strategy
We conduct market research and dig into the data to learn what works. From sending schedules to creative assets, no stone is left unturned.

Campaign Management
We put your strategy into practice, getting the right emails to the right people at the right time. Our campaigns are always learning, enabling us to adapt whenever necessary.
Responsive Template Design
Deliver industry-leading email UX with a sleek template design that responds across all devices and matches your other brand assets.
Reliable Personalisation
Make every email feel like it has only one destination. Personalised emails sent via Klaviyo build loyalty and ensure your audience will relate to your content.
Segmentation
Make the most of your database to segment your audience, delivering targeted content that will strike a chord with readers. If you can think of an audience, we can target them – no matter how niche.
ESP Migration
Build your sender reputation sustainably without harming your deliverability. We strategically 'warm' your sending infrastructure to flag you as a 'good sender'.

CRM Integration
Make sure your campaigns are aligned with your business. Integrate your email service provider with your website to get insightful data and take your marketing to the next step.

A/B Testing
We never rest! Continually develop and optimise your campaign with A/B testing that will ensure you get the most from your results.
Reporting & Insights
Inform your strategy and refine your campaigns with detailed data and industry insights.
Landing Page Experience
Make sure your website experience is as meaningful as your email. We create campaign landing pages that will drive your customer to conversion.
The Tools Behind
our Campaigns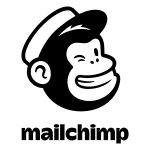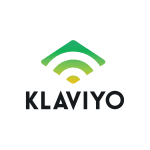 Related Services
Service —
Build and utilise a loyal subscriber base to drive sales or generate leads with the help of Klaviyo eCommerce email marketing.
Explore Service
Service —
As your personal eCommerce Marketing Agency, sit back and let the eCommerce experts take your online business to the next level with a digital marketing strategy tailored to your business.
Explore Service