Google Ads Grant
Find out how Google Ads can boost your business, and if you are entitled to a grant.
Google Ads Grants
Overview
Google Ad Grants for Charities
At Peaky Digital, we work with a number of different industries and businesses; this includes charities and not-for-profit organisations. Over the years, we have come to learn that charities require a different style of digital marketing than a standard company would. This is largely to do with the fact that they rarely market a specific product or service, and rather they're marketing a cause or solution to a problem. However, this is often halted by a lack of funding. Google Ad Grants for charities combats this by ensuring eligible charities receive grants to kick start their Google AdWord campaigns.
How Do Google Ad Grants for Charities Work?
Though many businesses have a large budget to use on digital marketing, most charities and not-for-profit organisations do not. This is because most of the money a charity makes is used for charitable purposes, meaning there's often very little left for digital marketing. Google AdWords is a fantastic way for a charity and not-for-profit to gain exposure and success online, but it's something that many do not have the funds to do. Luckily, this is where Google Ad Grants come in.
Google offers grants to charities and not-for-profits to use on Google AdWords. Those who receive the Google Ad Grants can receive up to $10,000 per month to use within Google AdWords. This is offered to charities in over 50 countries and many charities are eligible. In order to be eligible to apply for a Google Ad Grant, you must hold a current charity status in the country you operate in. Plus, you must also have a fully functioning website with a good amount of content. Though there are some restrictions, most charities can take advantage of a Google Ad Grant.
Are You Interested In Google Ad Grants for Charities?
If you're interested in Google Ad Grants and would like to know more, the team here at Peaky Digital can help. With a great deal of experience with advertising using Google and PPC, we're on hand to guide you through the Google Ads process. Regardless of how small or established the charity is, you can rely on us. We can create a Google Ad strategy that'll work well for you, your charity and your target market. To find out more about Google Ad Grants for charities, get in touch. Contact Peaky Digital today on 01872 302 371 or via the online contact form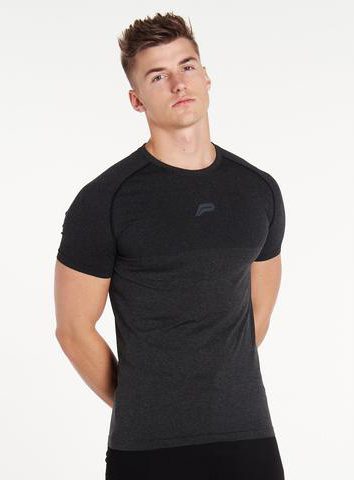 Peaky Digital have helped optimise our PPC campaigns, creating new opportunities to get new customers to the website. As a result, we've seen a decrease in our bounce rate, an increase in our click through rate and have a more tailored campaign.
Phil Elliott Director, GymWear

Start Your Online Journey
What
We Offer
People are searching for what you have to sell. The problem is that if they don't find you they can't buy from you… and that's costing you money (and a heap of frustration).
PPC Strategy
Creating a PPC strategy that's right for you is crucial. Understanding your business, industry and competitors is key to develop a strategy that's going to deliver the strongest return on ad-spend.
Implementation
We work to deliver the chosen strategy to attract new customers as well as bring old customers back.
Reporting
We produce reports on a monthly basis to provide you with insightful information on your campaigns. We report on the key metrics you're most interested in, allowing you to know exactly how well you're campaign is performing month on month, and year on year.
Adcopy Writing
We ensure your PPC adverts are focused to the adgroups keywords and to the landing pages on your website, using strong call to actions to really increase your click through rate. We split test adcopy continuously to be sure we are getting the best possible results, increasing your quality score, and essentially, keeping your cost per clicks as low as possible.
Remarketing
Less than 95% of your customers will convert the first time they visit your website and will on average, visits 2-4 competitors before they make their final conversion decision. We create brand and dynamic remarketing campaigns to bring back those visitors who have left your website back.
YouTube Advertising
Youtube is the second biggest search platform in the UK and has a huge advertising platform behind it. If you're waning to showcase videos to a relevant audience or implement your shopping feed onto Youtube shopping campaigns, Peaky Digital can help you create a Youtube marketing strategy
Shopping Ads
We set up, manage and optimise your shopping campaigns and product listing ads to promote your online shop. Management of your Google feed allows us to ensure the right product shows for the right keywords.
Ad Extensions
Ad extensions have become a crucial part of the PPC landscape. Ad extensions transform your adverts, giving you the opportunity to stand out over your competitors, adding in all your USPs to increase your click through rate.
Data Analysis
We keep on top of the data for you so you don't need to worry. We continually check keyword trends in your industry, keeping an eye on your competitors to ensure we are always at the peak in your industry.
Choosing the Correct Channels
A lot of people think of PPC as just being text ads at the top of Google, however, any expert knows there's a lot more to it than that and each business will react well to different channels. We use remarketing to get people back to your website, Gmail Sponsored Promotions to get your brand in front of a particular audience with specific interests and Google Shopping to boost sales to your online shop.
Keyword Research
We'll ensure you're targeting the most appropriate keywords and not wasting any of your adspend. We look into keyword data and take into consideration areas such as seasonaility to ensure we are always upweighting budgets to keywords that work particularly well for that month. We also keep on top of any new search terms to keep you ahead of your competitors.
Conversion Tracking
One of the first things we do when we take on a campaign is make sure your conversion tracking is set-up correctly. This is crucial to any campaign and allows us to optimise campaigns as well as report on actual ROI. We track conversions in lots of forms, from contact form submission, to a transaction online, to a data capture form being used for your email newsletter.
The Tools Behind
our Campaigns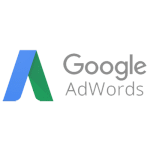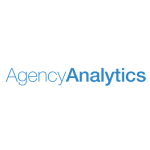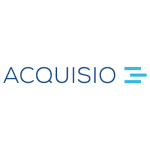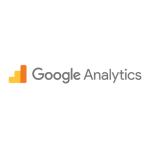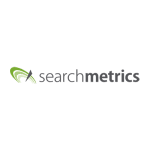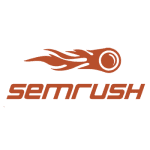 Related Services
Service —
Reach new peaks with your ROI when you take advantage of Google Ads today. Discover the PPC Agency that can make it happen.
Explore Service