— Resources —
Klaviyo Email Flows – Download the Whitepaper
Email marketing is one of the most impactful digital disciplines – when done right, of course.
More and more, ecommerce customers want a personalised experience, especially through an indispensable channel like email. This makes some level of automation essential for your routine marketing communications – alongside eye-catching email templates, you want a reliable means of sending your customers the emails that matter, when they matter.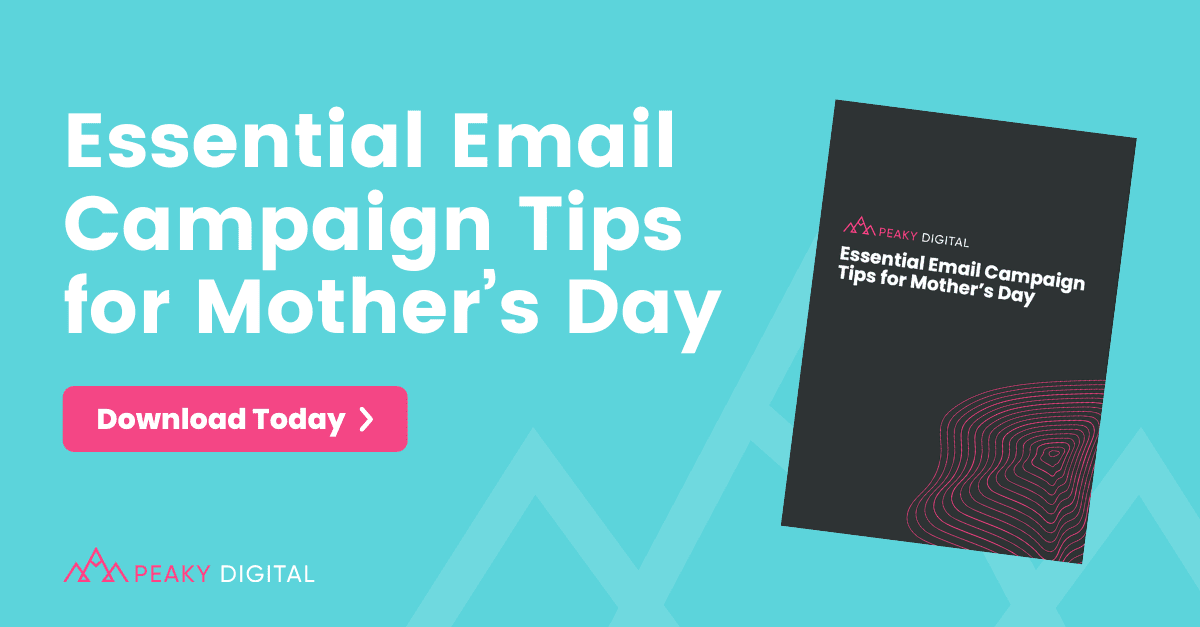 Klaviyo Flows: What You Need to Know
This is where email flows come in – a powerful automation tool from Klaviyo. Email marketing with Klaviyo is the best way to get your brand firmly in the hearts and minds of the customers that matter most, setting you up for long-lasting success that doesn't require hours and hours of input.
You can set up email flows for the scenarios that matter most to you and your audience, with flow triggers that are automatically activated when an event is triggered. These can be for a range of situations and metrics, giving you total control of which emails go out and when they're sent.
Looking for Klaviyo Flow Examples & Ideas? We've Got You
Having trouble coming up with email flow ideas that align with what your brand's offering and what your customers want to see? Team Peaky is here to help! 
Download our Whitepaper: Essential Email Campaign Tips (with Example Email Flows) 
Enter your email address below and we'll send you a download link to our FREE whitepaper, containing essential seasonal email campaign tips with example flows that you can implement in your own campaigns.
Take Your Klaviyo Email Flows to New Peaks
Our digital marketing experts are well-versed in all things automation, capable of implementing Klaviyo email flows that give your customers a tailored, memorable experience. Get personalised advice directly from the team – contact us today.
Looking for even more essential email advice? Check out our top tips for super-powering your ecommerce email marketing.