WordPress Website Design
WordPress is one of the world's most used content management systems and it's a popular platform for building a website, which is why we use it here at Peaky Digital. Though there are other platforms available, a number of people choose to have their business and personal websites built using WordPress. So, why is this?
Why Choose WordPress Website Design?
WordPress Themes Allow For Easy Design Changes – You will have probably seen a WordPress theme without even realising it, as they are extremely high quality and customisable; they don't look like themes at all. However, it's how easy these themes are to change that makes WordPress so popular. By simply downloading a new theme or making a few minor changes, the entire layout and structure of a website can be altered. This is ideal if you think you may want to change things in the future and it's great for startups that are likely to grow.
WordPress PlugIns Allow For Additional Features and Functions – There are a lot of plugins that can be downloaded as part of a WordPress website design, which increases the features and functions a website can have. For example, there are specific plugins to help with SEO.
WordPress Works Well With SEO – As you know, SEO is a key part of having a business website developed and it's important that the website allows for search engine optimisation to take place. Luckily, WordPress is great for this. WordPress has a number of plugins and functions that help users with their SEO efforts, such as providing reports of how to improve the keyword density on a webpage.
WordPress is Easy to Use and Update – WordPress is extremely easy to use and update, which is important if you are planning to add blogs and additional content. It's simply a case of logging in, writing and posting any new content. There's no need to understand the complex parts of website development.
WordPress Website Design at Peaky Digital
At Peaky Digital, we work hard to provide all of our clients with high quality and professional websites. One of the key ways we do this is with our WordPress website design service. By using the WordPress platform and designing creative websites, we are able to leave all of our clients with a website that can navigate with ease. To find out more about WordPress website design or any of our other website design services, get in touch. Contact Peaky Digital today on 01872 302 371 or via the online contact form.
We work in the following CMS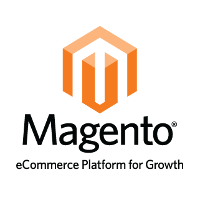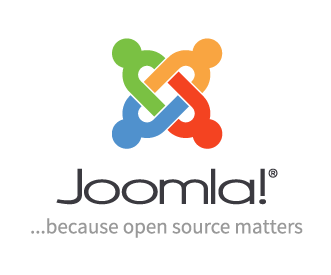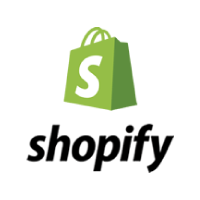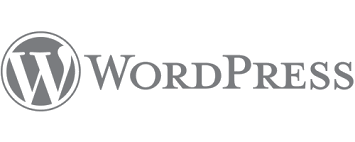 Website Design Services at Peaky Digital
Despite being based in Cornwall we offer our web design services throughout the UK, as far as the Midlands. Whilst doing so, we also offer ongoing support for your new website. Our website design services extend to include everything a new website needs.
Website design and build
Logo design and branding
Content Managed System (CMS) integration
Content writing
Online hosting and email provision
Social media and online blog integration
Online enquiry forms and integrated Google map location
Ongoing technical support and web updates
Search engine optimisation (SEO)
Social media set-ups
Digital marketing campaigns
Business card, flier and headed paper design
Why Choose Peaky Digital For Your Web Design?
In today's digital world, an online presence is mandatory if you want to keep up with your competitors. More people than ever are finding products and services online, and businesses that fail to meet the high standard of website that consumers are used to seeing are likely to be overlooked. Luckily, with Peaky Digital you are guaranteed a unique and professional website that sets your business apart from the rest.
At Peaky Digital we offer the full range of web design services, so we're able to cater our skills to create exactly what you need. If your existing website needs sprucing up or you need a website built from scratch, we're on hand to help. Whatever you need, we do it at an affordable and competitive price. In fact, our website packages start at only £495 + VAT for a completely bespoke design.
Whether you're looking for web design in Cornwall or web design in the Midlands, you've come to the right place. With our skilled designers and our expert developers, we have a full team that's able to take on any project. From startups to ecommerce, we're able to create a high quality website.
Our Web Development Process

Planning and Discovery
We identify your business needs and understand your target market. This information helps us make decisions about the most appropriate platform on which to develop your website and what elements, from design to copy, you'll need. Getting this bit right makes the next stage flow much easier.

Design and Creativity
We develop different creative concepts, refining ideas, paying close attention to your brand, functionality, content and navigation. Finally, we define the look and feel that you're after and work closely with our web development team to join it with the backend, ensuring the HTML and CSS deliver the same vision our design team has created.

Development – where the magic happens
 Our developers create powerfully engineered backends that fit seamlessly with beautiful frontend designs. We work across a wide number of developer platforms to produce a unique website tailored to the specific needs of your business.

Content Creation
We then populate the website with content, either created by ourselves or supplied by you. This can include keyword rich copy as well as videos and graphics. SEO copy will ensure your site is picked up by Google and reaches your customer demographic.

Testing
Every website we create goes through a rigorous testing phase to identify any possible weaknesses and ensure functionality is how it should be. Tweaks and changes are made until everything is working as it should do.

SEO – Ensuring you're website is optimised to Google
SEO includes many different elements of a website and not simply the keywords you feature. Everything from website structure to image title tags can have an influence on your search ranking. Our digital experts will audit your website before making it live in order to see that everything that can be done to boost your SEO is in place.

Digital Strategy – Pushing you ahead of your competitors
We work to put you ahead of your competitors. Once your website is live, we'll closely monitor functionality and performance. What we see will tell us how we can improve your website through design, content or SEO. We will also discuss other digital marketing techniques such as PPC so your new website gets in front of the people who are searching for what you offer.
Get Started With Your Marketing Today
Working closely with Google, our team ensure that all of your PPC strategies utilise the latest advancements in Adword's platform. Partner with a Google Premier agency today and see how we can help your results soar. Learn more about our Adwords service offering, here.