Ecommerce Web Design Agency
No two businesses or customers are the same. That's why we offer tailored E-commerce solutions, customised to your business and market. Peaky Digital are experienced online business specialists so we closely study your present and future business needs.
Armed with this unique insight, we can move quickly to produce fully-bespoke Ecommernce solutions designed with only you in mind.
We start by learning about your business goals, so we like to meet and get everything out on the table. Then we can begin to create exactly what is required for your business, all in-line with search and UX best practice.
Wireframing and UX design
Once we've discussed what you need, our team of UX experts create detailed wireframes and site architecture, to plan and map out the site structure and customer journey.
Design and build
Once the site architecture is agreed upon, our designers will start to develop the look and feel of the site, using the UX framework to create a brilliantly designed and functional site. Once you are happy with your design, we then begin the build. You will be invited to a staging area to view our work in progress at each stage, so you can watch it coming to life.
Testing
Once the site is finished we move to testing. Our team hard test the site across multiple devices and browsers as well as sample user testing. We look at installing user testing tools at this point so you can monitor your website and keep making tweaks to improve user engagement.
Hosting and support
Having a secure and robust hosting environment is crucial to your sites success. We can provide hosting solutions, and offer a range of support services including 24/7 assistance should you need it.
We work in the following CMS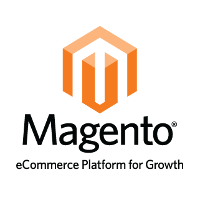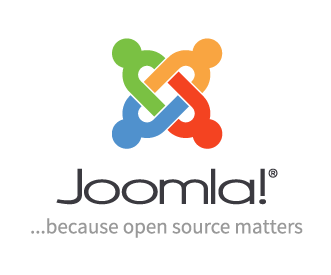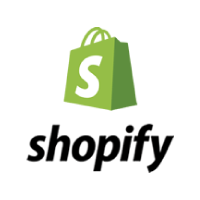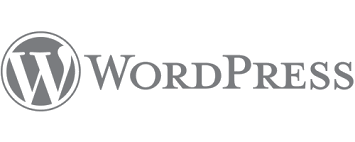 Website Design Services at Peaky Digital
Despite being based in Cornwall we offer our web design services throughout the UK, as far as the Midlands. Whilst doing so, we also offer ongoing support for your new website. Our website design services extend to include everything a new website needs.
Website design and build
Logo design and branding
Content Managed System (CMS) integration
Content writing
Online hosting and email provision
Social media and online blog integration
Online enquiry forms and integrated Google map location
Ongoing technical support and web updates
Search engine optimisation (SEO)
Social media set-ups
Digital marketing campaigns
Business card, flier and headed paper design
Why Choose Peaky Digital For Your Web Design?
In today's digital world, an online presence is mandatory if you want to keep up with your competitors. More people than ever are finding products and services online, and businesses that fail to meet the high standard of website that consumers are used to seeing are likely to be overlooked. Luckily, with Peaky Digital you are guaranteed a unique and professional website that sets your business apart from the rest.
At Peaky Digital we offer the full range of web design services, so we're able to cater our skills to create exactly what you need. If your existing website needs sprucing up or you need a website built from scratch, we're on hand to help. Whatever you need, we do it at an affordable and competitive price. In fact, our website packages start at only £495 + VAT for a completely bespoke design.
Whether you're looking for web design in Cornwall or web design in the Midlands, you've come to the right place. With our skilled designers and our expert developers, we have a full team that's able to take on any project. From startups to ecommerce, we're able to create a high quality website.
Our Web Development Process

Planning and Discovery
We identify your business needs and understand your target market. This information helps us make decisions about the most appropriate platform on which to develop your website and what elements, from design to copy, you'll need. Getting this bit right makes the next stage flow much easier.

Design and Creativity
We develop different creative concepts, refining ideas, paying close attention to your brand, functionality, content and navigation. Finally, we define the look and feel that you're after and work closely with our web development team to join it with the backend, ensuring the HTML and CSS deliver the same vision our design team has created.

Development – where the magic happens
 Our developers create powerfully engineered backends that fit seamlessly with beautiful frontend designs. We work across a wide number of developer platforms to produce a unique website tailored to the specific needs of your business.

Content Creation
We then populate the website with content, either created by ourselves or supplied by you. This can include keyword rich copy as well as videos and graphics. SEO copy will ensure your site is picked up by Google and reaches your customer demographic.

Testing
Every website we create goes through a rigorous testing phase to identify any possible weaknesses and ensure functionality is how it should be. Tweaks and changes are made until everything is working as it should do.

SEO – Ensuring you're website is optimised to Google
SEO includes many different elements of a website and not simply the keywords you feature. Everything from website structure to image title tags can have an influence on your search ranking. Our digital experts will audit your website before making it live in order to see that everything that can be done to boost your SEO is in place.

Digital Strategy – Pushing you ahead of your competitors
We work to put you ahead of your competitors. Once your website is live, we'll closely monitor functionality and performance. What we see will tell us how we can improve your website through design, content or SEO. We will also discuss other digital marketing techniques such as PPC so your new website gets in front of the people who are searching for what you offer.
Get Started With Your Marketing Today
Working closely with Google, our team ensure that all of your PPC strategies utilise the latest advancements in Adword's platform. Partner with a Google Premier agency today and see how we can help your results soar. Learn more about our Adwords service offering, here.