ST AUBYN ESTATES HOLIDAYS
CASE STUDY
THE CHALLENGE:
St Aubyn Estate holidays are a group of holiday cottages in West Cornwall. They tasked Peaky digital with increasing bookings for the cottages through paid search as well as looking at their content strategy and onsite optimisation.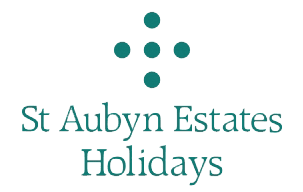 THE STRATEGY:
We started by auditing their current digital landscape, looking at gaps we could tap into as well as looking at competitor behaviour and keyword research.
Peaky Digital worked with the team at St Aubyn Estate Holidays to consult on a content strategy as well as technical changes that needed making to the website. We then looked at a new PPC campaign for the business, as this is an area that had not been explored previously.
We created highly targeted campaigns, targeting the different tourist areas. Due to the nature of the business, we did not focus on geo-targeting as a lot of holiday goers to Cornwall are located across the country, especially in the West and East Midlands. Therefore, we ensured keywords were highly targeted so we did not waste budget on irrelevant clicks.




100%
Increase In Online Goal Conversion Rate
"Natalie has been an absolute joy to work with. Her professional but friendly approach to the ever evolving world of SEO has been greatly appreciated. Natalie has helped us with our portfolio of businesses, understanding our varying target markets and implementing the necessary SEO to boost our rankings, as well as managing our PPC campaigns. We look forward to continuing to work with Natalie, and would not hesitate to recommend Peaky Digital."
Aletha Mays, Marketing Manager
St Aubyn Estate
It's time to scale new heights with your business.
Get your free PPC Assessment from Peaky Digital.