LOUGHBOROUGH LAWN TENNIS CLUB 
CASE STUDY
THE CHALLENGE:
LLTC approached Peaky Digital to create them an advertising campaign on Facebook to generate new member enquiries to the tennis club.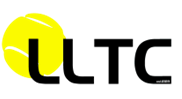 THE STRATEGY:
A Facebook campaign was created targeting the Loughborough area and those who lived 5 miles from Loughborough. This ensured that we were not wasting budget on people who lived too far away from the tennis club. We targeted people who were interested in tennis, LTA & tennis professionals who are both male and female.
We created a designated landing page with an offer specifically for Facebook offering new members no joining fee and one month's free membership. This was used in order to increase CTR as well as help conversion rate once they reached the website.

£0.21
Social Media Cost Per Click

70%
Increase in Website Traffic

It's time to scale new heights with your business.
Get your free Digital Assessment from Peaky Digital.