THE CHALLENGE:
To audit and re-structure the PPC campaigns, implementing transparent tracking for all CTAs on the website
To increase the number of 'walk ins' to the restaurant
To increase the number of table bookings
To increase the number of room bookings
To increase the number of phone calls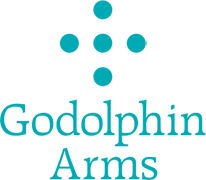 THE STRATEGY:
Peaky Digital split the PPC account to allow effective desktop, tablet and mobile targeting and developed campaigns around keyword groups relevant to different locations such as Marazion, Penzance and Cornwall as a broad target.
Local search and geo-targeting played a significant role.




1.1
Average Position on Google Search
"Natalie has been an absolute joy to work with. Her professional but friendly approach to the ever evolving world of SEO has been greatly appreciated. Natalie has helped us with our portfolio of businesses, understanding our varying target markets and implementing the necessary SEO to boost our rankings, as well as managing our PPC campaigns. We look forward to continuing to work with Natalie, and would not hesitate to recommend Peaky Digital."
Aletha Mays, Marketing Manager
St Aubyn Estate
It's time to scale new heights with your business.
Get your free PPC Assessment from Peaky Digital.