BRAYMONT SCALES PPC
CASE STUDY
THE CHALLENGE:
Braymont Scales approached us to help with their AdWords account. It had already been set up, but it lacked the expert touch (and a lot of search network campaigns). We knew we could help take the performance of their campaign to the next level.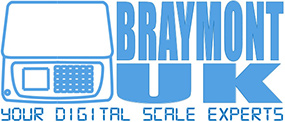 THE STRATEGY:
When taking over their existing account an audit took place to find the gaps within the current account structure.
There were opportunities to expand the PPC campaign from just a few keywords to over a few hundred keywords into a newer structure which better matched with the product content from their website and made full use of the landing pages available on their website.
This included generic keywords like 'vet weighing scales', following the structure of the website to build each of the campaigns.
The account also included a dedicated campaign for the different scale brands that they sell. Effective negative keywords also ensured that we gained the most relevant traffic for our ad spend.




200%
Increase In Enquiries
"Finally found a company we can trust. Natalie is great and very knowledgeable. Especially good with Google Adwords etc."
Braymont Scales
It's time to scale new heights with your business.
Get your free SEO Assessment from Peaky Digital.