Has your brand changed its service offering or marketing in the wake of Covid-19? If you're struggling to adapt then take some inspiration from the efforts of some of these brands. Find out how some of these industry-leading companies have pivoted their strategy and use these lessons to see how their success can help you navigate your own brand through this uncertain time:
#1 Create Engaging Livestream Content – Joe Wicks
As the unofficial 'nation's PE teacher', Joe Wicks has come up with the perfect solution for parents looking to keep their children fit whilst schools are closed – by livestreaming his own PE lessons. Streamed live on YouTube, the sessions encourage his audience to tune in at the same time each day – creating a community feel. At around 30 minutes each, the sessions have received a huge amount of positive feedback – and have been instrumental in helping Joe gain over 1 million additional followers in just a few weeks.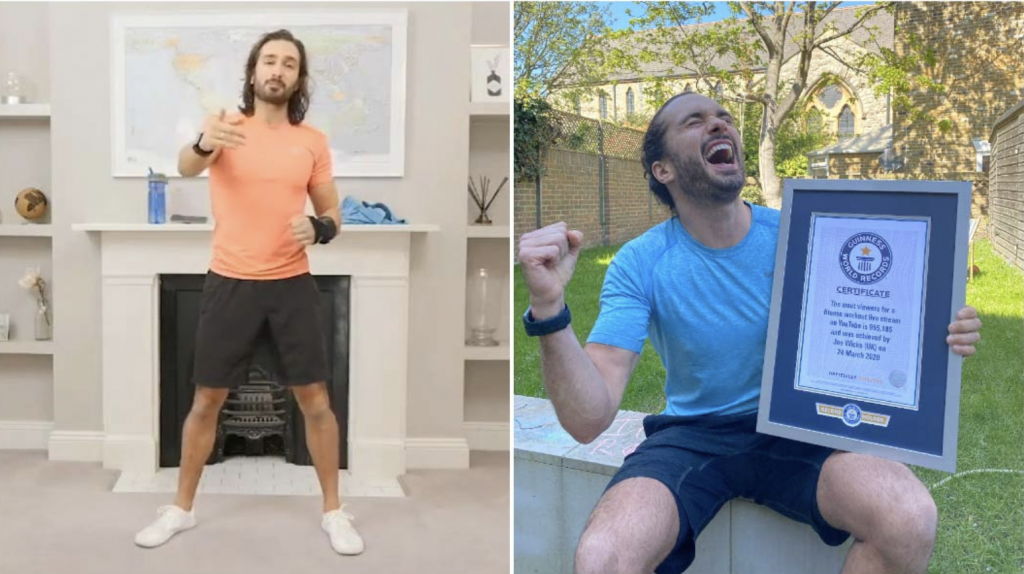 #2 Don't Scrap Your Marketing Plans, Adapt Them Instead – Nurture Brands
When Nurture Brands booked an outdoor advertising campaign for April back in 2019, they had no idea of the misfortune they were going to run into. Making the best of the situation, they've changed their advertisements to poke fun at their the placement of their posters, which will be seen by a significantly lower footfall than expected. With taglines like 'Behold, our new poster. Now, we've just got to find someone to look at it' and ''Hmmm… Maybe we should have made a TV ad instead', the brand have managed to create a buzz around their posters in an entirely different way!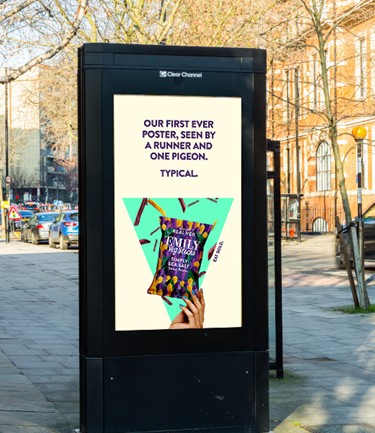 #3 Create A Guest Experience – Fuller's Brewery
Fuller's have recognised that pubs play a huge role in people's lives, which is why they've responded with the Stay Inn – a virtual pub space that can keep the country entertained and connected. With virtual happy hours, pub quizzes, masterclasses and gigs, Fuller's Brewery is doing an outstanding job of replicating the pub experience straight into your living room. With the hashtag #TheStayInn, they ensure that all online conversation is kept in one place for maximum effect.

#4 Communicate About The Positive Impact You're Making – Ford
Ford was one of the first brands to make an advert directly related to Coronavirus, and its message was entirely focussed on how the company is helping support efforts. Referencing its support during the world wars, the striking simply advert goes on to list the company's commitment to providing 50,000 ventilators over the next 100 days and 750,000 face masks per week. 
#5 Generate Excitement With Competitions – Misguided
Customers need a distraction more than ever and what better way to get them excited than with a competition? Misguided have kept their giveaways relevant to their audiences current experiences, with competition ideas including one where audiences send a picture of their current 'lockdown nails'. The competitions are the perfect way to get your audience involved and encourage a sharing of your assets on Social Media to reach more people.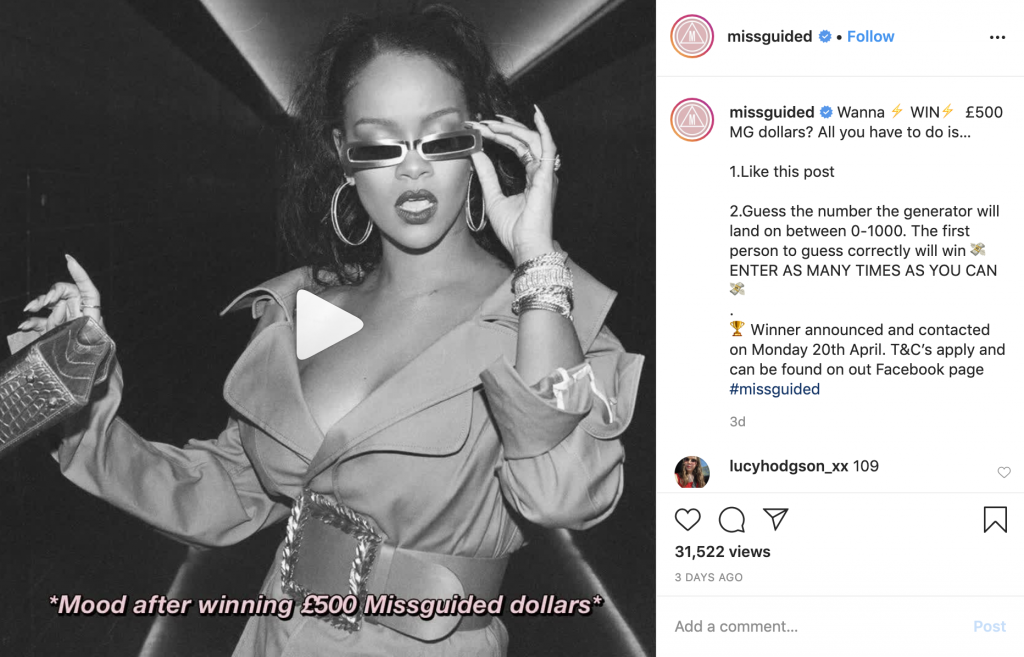 Read More About Marketing Through The Coronavirus
Are you looking for more help on marketing your brand at such a sensitive time? Find out how to communicate to your audience during Covid-19, things your brand should be doing and more, over on our blog today.
Latest posts by Natalie Crouch
(see all)